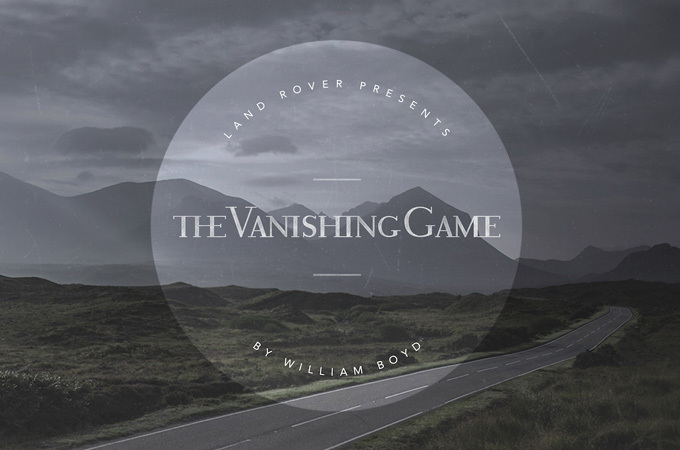 In 2014, Land Rover embarked on a unique branded content project - an interactive digital book, "The Vanishing Game," written by British author, William Boyd. The project aimed to build the brand's reputation as a vehicle for adventure, discovery and exploration. The adventure thriller follows protagonist Alex Dunbar on a mysterious driving adventure across the UK, and the story is brought to life online through a multi-sensory experience, comprised of video, photography, animation, sound, music and narration. 
"What I tried to achieve was to make the Land Rover an inherent presence in the story, something always there - implicit, strong, solid, reliable, ready to function - very like the part it plays in my memory."
- William Boyd, Author, The Vanishing Game
To further promote reader engagement and activity, NewsCred provided custom content around the story, which was distributed to various media outlets, including Vox Media, Quartz, New York Times and Travel + Leisure. Readers and actual Land Rover owners were encouraged to share personal driving adventures, tagged with #WellStoried. Pulling in that hashtag, the photos were collected and showcased on a dedicated Tumblr site, which allowed you to search the photos by keyword or location. The unique and innovative strategy has worked well for the brand, engaging adventurers around the world and enhancing its image as a luxury adventure vehicle.
source : http://blog.newscred.com/article/trends-trendsetters-the-best-in-automotive-content-marketing/2b6a09e6a0d45eb0c880f24b1751977c